I'm a proud parent. This is Sebastian. He is the best dog in the world. I am his pack leader. Sebastian is an 8-month-old, 14.5-pound Heinz-57 Terrier mix I found on Petfinder. He is very alert, nicely learning to be housebroken and learning where his place is in the house.
Here's Sebastian on the two-hour ride home from the Poteau Valley Humane Society in Poteau, Okla. on Saturday, Jan. 9. He was drooling nervously and got carsick during the ride.
Here's Sebastian the next morning. Since we fed him and gave him a place to sleep, he figured out we were not going to eat him.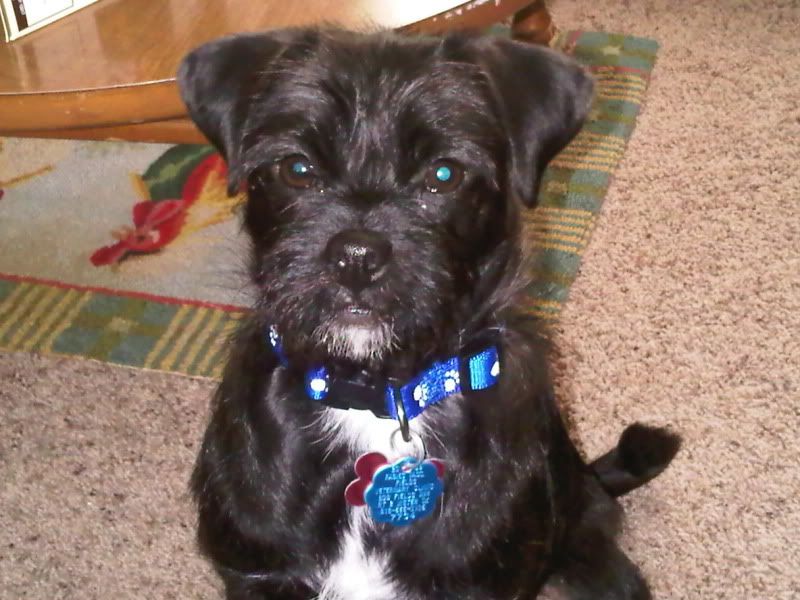 By the end of the day, Sebastian thought he had control of the furniture. He hasn't learned the "off" command but is learning that he can't jump on the couch unless I'm invited.
I took Sebastian to the vet on Jan. 11 to get in good with a local doctor and to get microchipped with Home Again so we can hopefully get him back if he's lost. Here he is in the waiting room.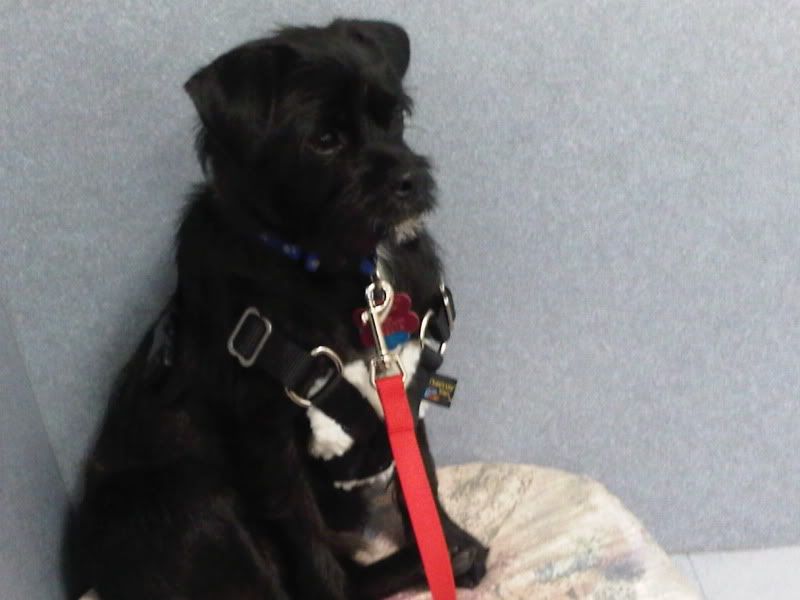 He was very good at the vet last night, but hasn't eaten since. He's still trying to get into his schedule. However, he has lots of toys to keep him busy. Here he is successfully obliterating his first squeaktoy. If he works just a little harder, the squeaker will stop working! Good boy!
And here he is outside in the snow. He's totally confused because we had already been in the backyard but I forgot to bring my camera to show how cute he looks outside.
And there you have it. The first Sebastian diary. Right now he's sitting at my foot near the sofa. I have no doubt he is waiting for any chance to take over the house. But I've been watching the Dog Whisperer so I have a leg up on him!