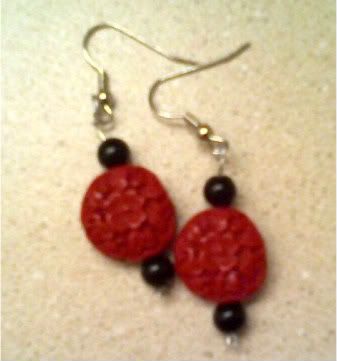 Unemployment is really just another way to get those creative juices flowing again. Seeking new activities, I figured I had a choice between alcoholism and crafting, and crafting was a lot cheaper.
I've been improving on crocheting, trying to learn how to knit, cleaning stuff I never thought I would clean, and peeking into my local Hobby Lobby and drooling over all the projects.
Inspired by a box of beads I bought almost ten years ago, I went and bought some stuff to make jewelry. Hoops. Clasps. Wire. Earwires. Beads and whoozits and whutzits.
There's the possibility that this could become a tiny business venture. Already, my mother is whipping up ideas for the name of my zillion-dollar jewelry-making business. All the names are horrible and involve alliteration with my name. The worst one was "E——'s Juicy Jellybeans."
So anyway, I made a pair of earrings to go with a red and black corset I own. I like 'em. I'm keepin' 'em.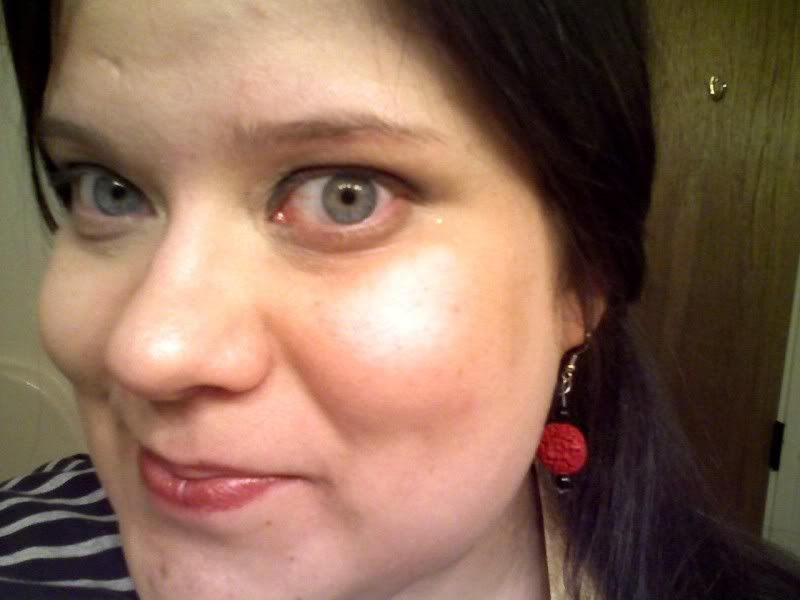 But I probably should make some more to sell. Especially since I've had that shirt in the picture for more than two years and could use some new ones.