This is a Sponsored post written by me on behalf of Nutrish for SocialSpark. All opinions are 100% mine.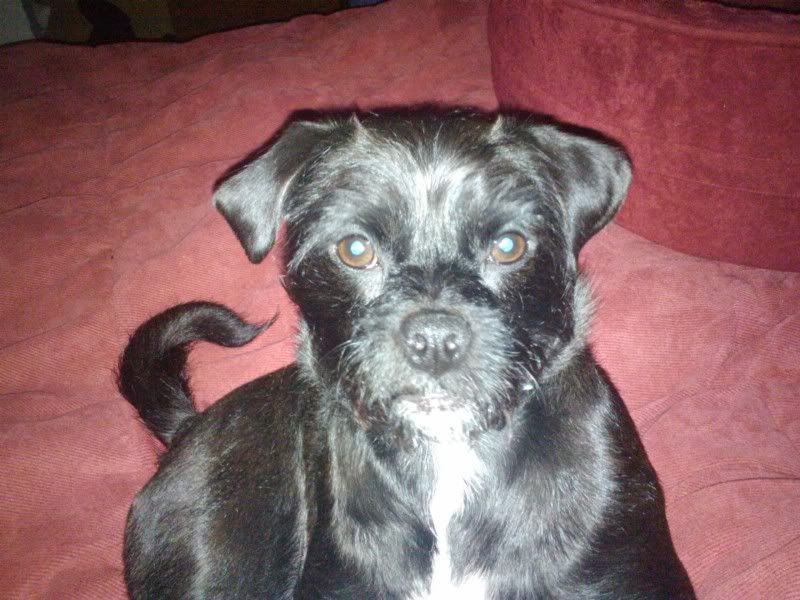 I have the best dog in the world.
No, really. I do. Sebastian is glad to see me no matter how bad my day has been, he's interested in what I'm doing around the house, he lets me know when someone's coming to the door, and he is a true companion and best friend.
I'm extremely particular about the kind of food I give him. I've seen lots of commercials for foods that supposedly anyone who loves their dog would be happy to give them, but then I head to the store, turn the package around and more often than not, the first ingredient is corn.
Really? A diet of primarily corn? Sorry, but loving your dog does not mean a diet essentially of canine cheese curls.
So when I was given a sample of Rachael Ray Nutrish just 6 dry dog food to review, I turned the package around and was happy to see the first ingredient: lamb. That's a lean, protein-rich meat that's ideal for pooch's diet. Brown rice is another primary ingredient, so there's protein and complex carbs leading the pack of ingredients, in addition to vitamins and supplements that help skin and healthy joints. I'm a label reader for myself and my dog, and I was happy to open up this bag.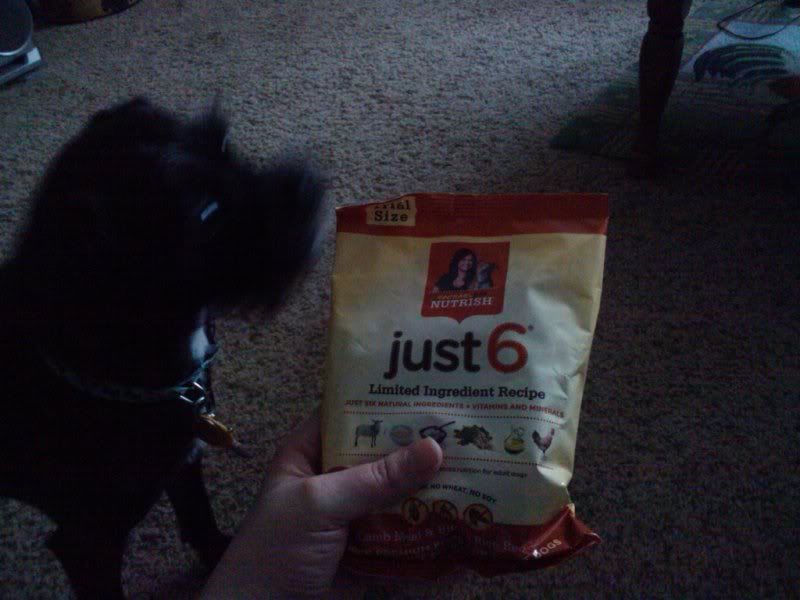 Sebastian was so excited and sniffed all over the bag! He was sniffing around so quickly I couldn't get a still shot of him!
I served him the food and he immediately headed over and started chowing down. He loved the taste and delved right into it, rather than some times when he's been kind of offstandish around certain foods.
This was definitely a hit with Sebastian, and that made me happy.
Which brings me to a very important topic when discussing food: Digestion and what comes afterwards. I am happy to report that when he headed out to do his business, it was solid and easy to clean up. Another part of why quality ingredients are so important.
This is a food I'd be happy to recommend to any pooch-parent. Which is why I am VERY excited to tell you that you can get a free sample of just 6 for your dog to try. I urge you to take advantage of this offer and see for yourself if it's a good fit.
And now, just for good measure, another cute photo of Sebastian. This is the kind of cuteness only love, training and good food can get.