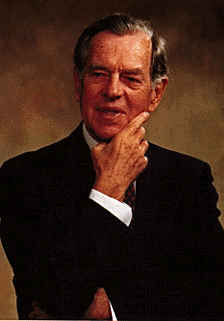 My general formula for my students is "Follow your bliss." Find where it is, and don't be afraid to follow it.
–Joseph Campbell, The Power of Myth, pp. 120, 149
This week I've been watching The Power of Myth, a six-part series of interviews between Bill Moyers and Joseph Campbell, an American professor of mythology, a writer and a wealth of knowledge of cultures, religion and the stories the two share.
Even through these mostly sit-down, face-to-face interviews interspersed with art and footage of tribes and cultures from across the world, Campbell takes us into a world outside the one we know.
It was this special, aired in 1988 (the year after Campbell's death), when viewers caught on to the coined phrase "Follow Your Bliss."
The idea is to follow whatever your passion is – and that it will lead you to others who share that passion with you.
But that's not all we see in this series. What I love the most about it is Campbell's assertion that cultures must be preserved. Their rituals and rites become a way for people all across this world to find a common ground and send the same message but do so in their own way.
It's difficult to describe in words how powerful this series is, but I recommend you all add it to your Netflix Queue or order one of the few new and used copies available on Amazon right now. You certainly will not regret it.