BILL MAHER!!!
That's right, folks – I'm going to see Bill Maher in Tulsa tonight. With my dad. Whose face lit up the second I asked him if he wanted to see Bill Maher with me. I can't wait!
BILL MAHER!
BILL MAHER.
Bill Maher, comic genius, living legend, male lead in Cannibal Women In The Avocado Jungle of Death, former host of Politically Incorrect and current host of Real Time.
I don't know if you can tell, but I'm really excited about this.
That photo isn't large enough.
Here we go: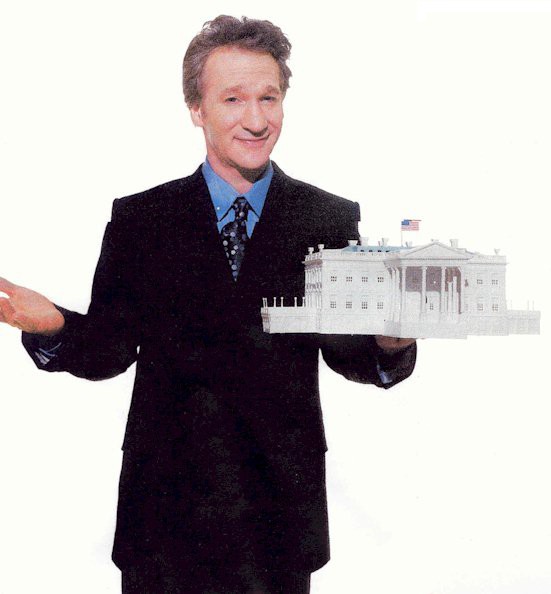 Check out Bill's 2005 coffee table book:
When You Ride Alone You Ride with Bin Laden