This is a Sponsored post written by me on behalf of Miracle-Gro for SocialSpark. All opinions are 100% mine.
There was once a time when I considered myself not even black-thumbed. I was burnt charcoal-thumbed. That's right. You'd touch my thumb and whatever I was working on would be covered in ashes.
True story: I once killed a cactus. So believe me, I know how hard gardening is.
But I was determined to learn how to grow a plant. And it took me several summers, but with the help of Miracle-Gro and some amazing friends, I was able to grow some beautiful edibles. My greatest triumph is these cherry tomatoes I grew last year with the help of Miracle-Gro's Moisture Control Potting Mix and Shake'n Feed All Purpose Plant Food. No lie! This is what i got: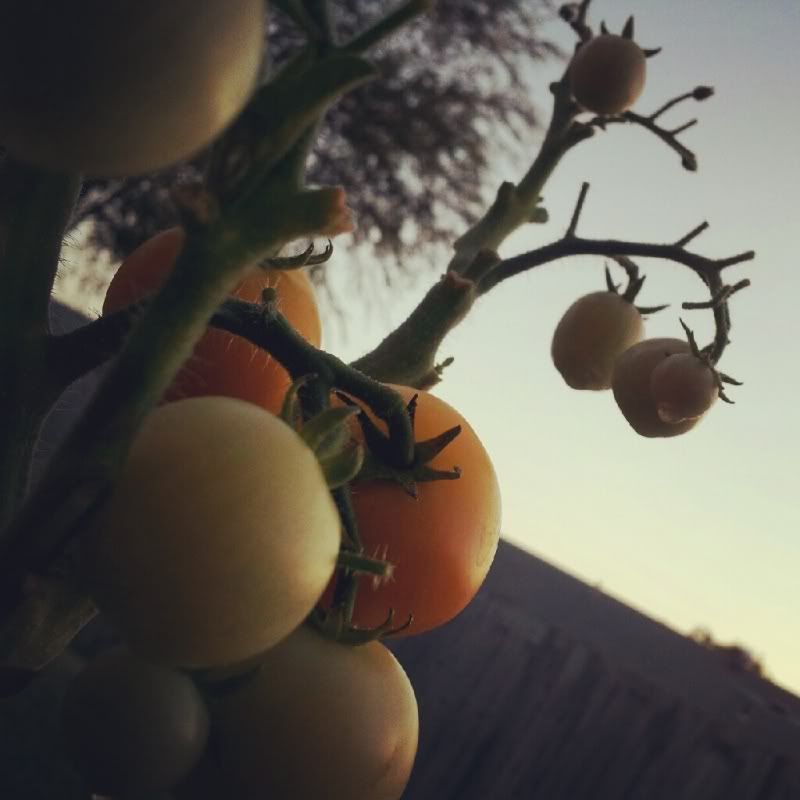 I had a pot FULL of these yummy, candy-like cherry tomatoes. And I got to enjoy them all to myself. I was so proud, I instagrammed their progress every day, asked for tips on how to keep the pests off without hurting the pooch – and I ended up with a really nice plant for the summer.
The point is, I know how it feels to be absolutely terrified by gardening, but also the feeling you get when you've accomplished something – even if it is just one potted plant.
The Gro Project, from Miracle-Gro, is a great way to find resources on fun garden projects that are not overwhelming! The Gro Project can lead you to start your own story, whether you're working on sprucing up your backyard with color or you want to grow food for your family that will last through the summer and can be canned or frozen for the rest of the year.
Check out this video for more information:
Are you ready to start your own Growing story?