This is a Sponsored post written by me on behalf of NMEDA for SocialSpark. All opinions are 100% mine.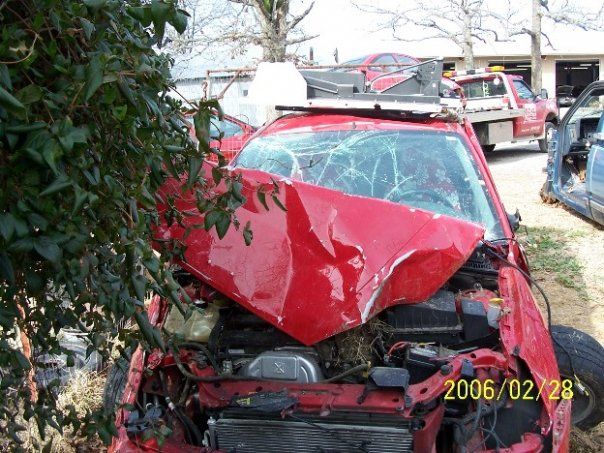 I'll never forget when my friend Jamie didn't show up for work during The Big Ice Storm of 2006. She was driving on a giant sheet of ice on the two-hour stretch from Tulsa to our shared workplace, when her car slid off the road.
Jamie has Spina Bifida and uses a wheelchair. It's amazing she is still here to tell her story, so I'll let her tell you. It shows just how important it is to find mobility equipment from a certified dealer from the National Mobility Equipment Dealers Association (NMEDA).
"Simply put, my Braun Chairtopper that I bought from NMEDA affiliate Presidential Conversions in Fayetteville, Ark., has been a lifesaver.
"The most literal way is that when I flipped my car one icy day on the interstate, it took the brunt of the hit, and I firmly believe it saved my life."
Jamie showed us the photos when she shared her story. We were all amazed that she made it. I'm glad she made it, too. She found and married the love of her life, and like me, she's moved to a career path about which she is strong and passionate.
That's what NMEDA does: It enables our disabled to live and enjoy their lives. One way they do is through their Quality Assurance Program – which offers 24-hour emergency assistance, on-site sales and support, and in-person individual evaluations. You may not receive the same service from a non-NMEDA dealer.
Here's more from Jamie:
"On a less literal and more ongoing note, having my chairtopper gives me a health and independence I wouldn't normally have. I'm not comfortable driving a large fan for my wheelchair and quite frankly, I can't afford a van. So I was loading my wheelchair and raising it over my head. This was wearing out my shoulders, and would have eventually made me even more disabled than I already am.
"By having a chairtopper, I'm able to safely and securely load my wheelchair in a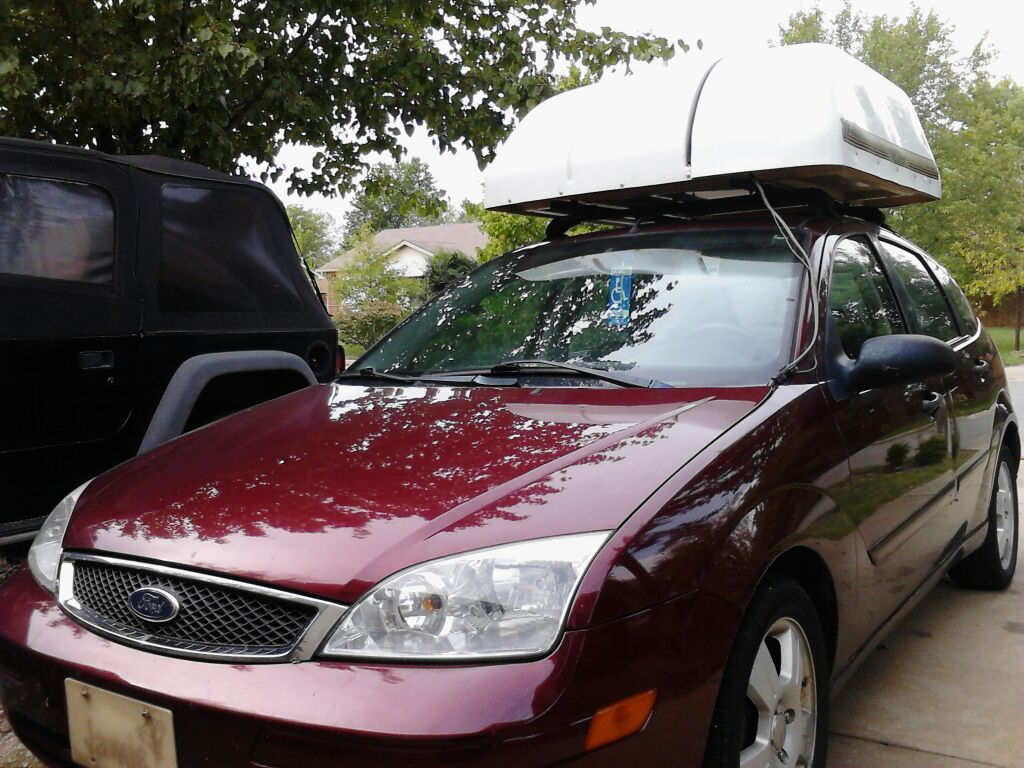 standard-size vehicle. This saves me money and stress on so many different levels! The only thing I don't like is that the added height affects my gas mileage and makes the car difficult to drive in high winds. My next car will have a bigger wheelbase and this should be improved.
"Presidential Conversions is a great company of highly-qualified technicians. I appreciate having an NMEDA-affiliated organization near to me because the chairtopper is very specialized equipment and it's important to have people with experience and knowledge to work on the device.
"As a professional woman who lives with a disability, I'm extremely grateful for mobility equipment that allows me to live an independent life and for organizations that monitor the quality of this equipment and its installation."
Click this link to visit a NMEDA QAP (Quality Assurance Program) Dealer for mobility solutions.
And be sure to visit Jamie's blog here.