This is a Sponsored post written by me on behalf of No nonsense for SocialSpark. All opinions are 100% mine.
It's amazing how just changing one part of your outfit can suddenly add a burst of color or flair, and maybe give you an entirely new or exciting look. I had he pleasure of trying out No nonsense tights and leggings and was amazed at these products.
No nonsense sent me a beautiful, red, velvety pair of leggings and some footless black tights. I loved that the tights were footless; especially since my toenails have the power to ruin even the most expensive pair of pantyhose or tights. But these are affordable, stretchy and strong. The leggings almost illuminated! Red is my favorite color, so I was especially excited to see these in my package.
I was givien the task of putting together two outfits using the No nonsense tights and leggings I received. Let me know what you think: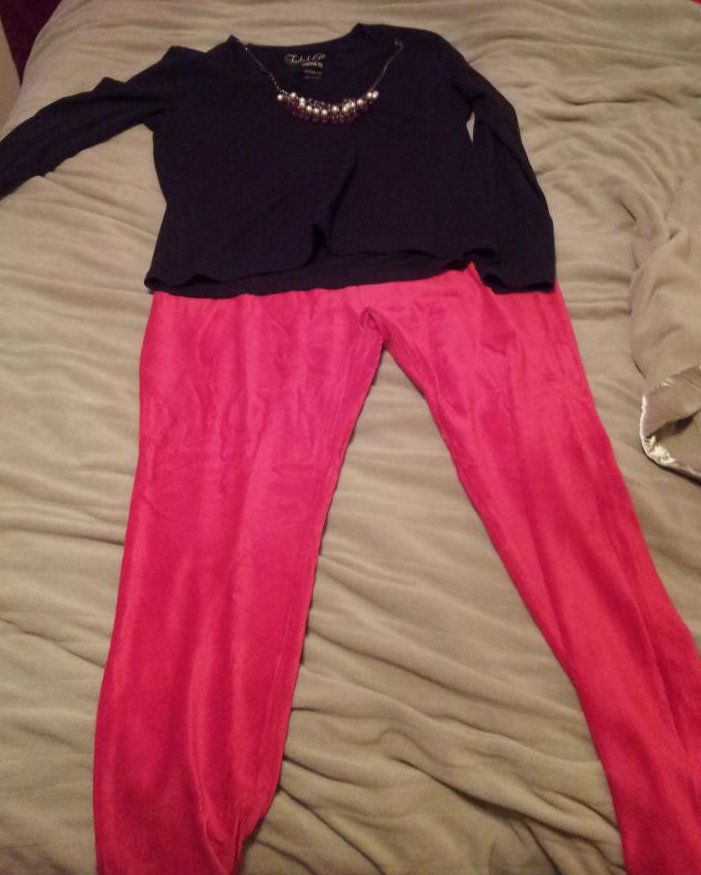 For the red leggings, I simply added a black shirt that I would otherwise have paired with jeans. I love how this adds a pop – okay, MORE than a pop, more like an explosion – of color to something "ordinary." I added a necklace with red beads to add a bit of color to the shirt, but I think a long pendant with something red and sparkly would be a lot better. But I'm working with what I have, here, and that's the pont of No nonsense – to update your wardrobe with some inexpensive tights and leggings!
The one below is my favorite: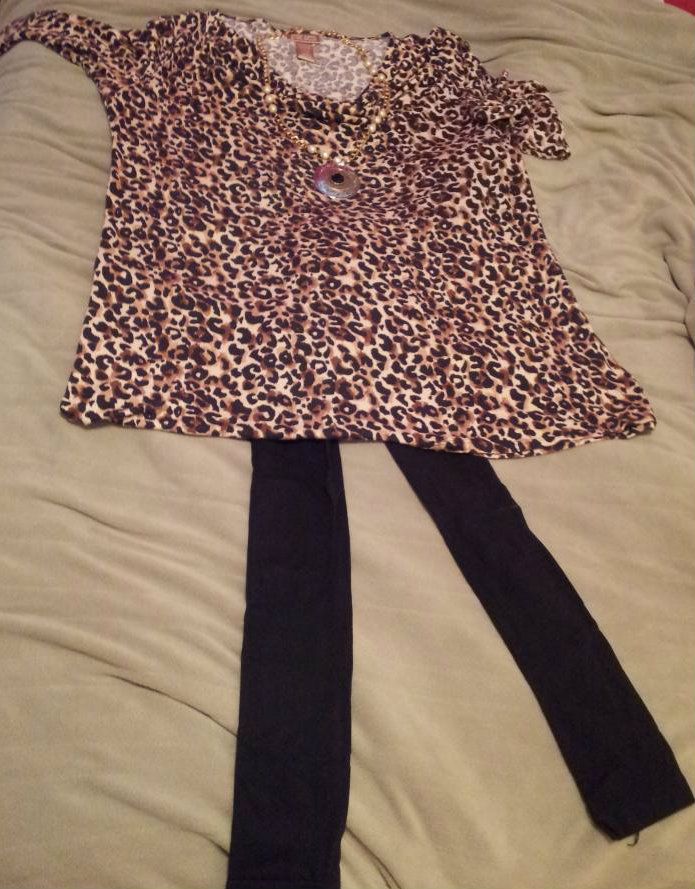 Animal prints are AMAZING and are appearing everywhere right now. I added the black tights to this long, gathered-neck leopard-print shirt. You may need a longer shirt depending on your torso and silhouette, but I added a long pendant with this and I think it turned out pretty darn outstanding. You can also add a short, straight, black skirt to the outfit if your top isn't long enough. (I didn't have one handy.)
Add some black ballet flats to both of these and you've got two really fun outfits.
For more tips on how to make No nonsense tights and leggings part of your wardrobe essentials, check out this video with Jill Martin:
You can find No nonsense tights and leggings at drug and discount department stores nationwide! Also, check out No nonsense on Facebook to see what others are saying!