This is a sponsored post written by me on behalf of Gulf County, Florida. All opinions are 100% mine.
Have you ever heard term "Snowbird" as it applies to people? I first heard the term on a winter trip to Florida back in the 80's. Retirees from the midwest will leave their northern homes for a few months out of the year and flock to warmer destinations. Maybe you, your parents or grandparents are such folk. Personally, I LOVE going to these places in the winter because the people are nice, the weather isn't insanely hot, and you can still go out for a swim or an outdoor adventure! 
Gulf County, Florida asked me to tell you about their amenities as a destination for the Winter. And lemme tell you, they look pretty enticing.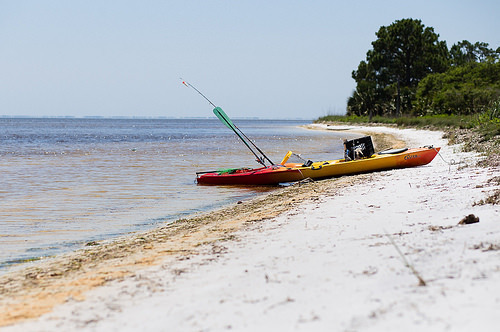 Located in northwest Florida, Gulf County has 43 miles of natural shoreline. The place is surrounded by water, perfect for frolicking in for photo ops that turn into "Wish you were here" postcards to send to your jealous friends and relatives.
It's pretty laid-back, with no high-rises or busy highways, and white-sand beaches that face westward, so it sound like that could make for some pretty gorgeous sunsets on the Gulf of Mexico and St. Joseph Bay. More photo ops!
But – what's this I see?
The place has bayous. Yes. The place has bayous AND sandy shoreline. So if you're craving a kayaking or biking adventure or want to check out the wildlife, this seems to be THE place.
Tons more in this quaint area of Florida: Snorkeling, local flavor, and two time zones! I must note that Gulf County admits the Wi-Fi is spotty, so you'd better be prepared to turn off the devices for a few days and become one with the elements.
For more information, go to Come visit GCFL, browse around, and sign up for the newsletter to get updates! You'll go to their website and find all there is you need to know about this destination and plenty of Winter Fun Events.
Wherever you end up this winter, may you keep warm and enjoy life.