This is a Sponsored post written by me on behalf of STOLI® Vodka for SocialSpark. All opinions are 100% mine.
Have you tried the Stoli Lemonade yet? It's the must-have drink of the season, according to Stoli Vodka. This summer, to celebrate what they're calling 100 Days to Squeeze, Stoli is headed out in a Limo-nade truck for 300 managed bar nights in 12 cities across the country! There, you'll get to try out Stoli Lemonade cocktails, try out some refreshing Lemonade ice pops, and you can even take part in fun challenges to win Stoli prizes!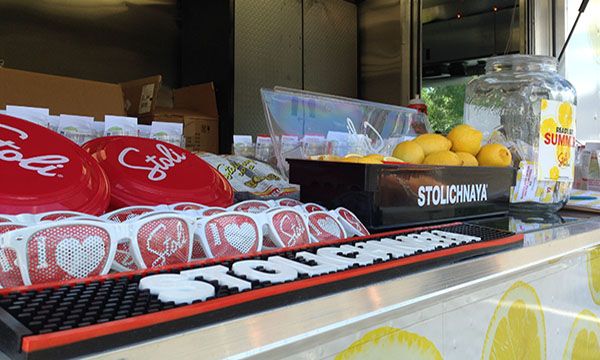 Cities on the tour include Boston, Chicago, Dallas, Denver, New York and New Jersey.
Even if it isn't coming to a bar near you, you can still participate in 100 Days to Squeeze right at your home. You can make your own Stoli Lemonade with the help of special Value Added Packs from Stoli that include a 750ml of Stoli vodka, a glass mason jar and a lemon squeezer to make it easy to serve your own cocktails this summer.
And here's the recipe!
– 2 parts Stolichnaya® Vodka
– 4 parts lemonade
– Build in an ice-filled Mason jar or highball glass and stir. Garnish with lemon wheels.
The smooth grain taste of Stoli pairs perfectly with the tart and sweet notes of a crisp, cold lemonade. You can make it with either Stoli Premium Vodka, or one of the Stoli flavors for an added twist.
Squeeze the most out of summer and head to Thrillist or Join Stoli on Facebook to find out more about 100 Days to Squeeze! You can also Follow Stoli on Twitter for details on the #StoliLemonade trucks. Share your summer moments using #StoliLemonade on Twitter and Instagram.
When do you look forward to having some fun in the sun with a Stoli Lemonade in hand?