This is a Sponsored post written by me on behalf of Revlon for SocialSpark. All opinions are 100% mine.
In the past few weeks, I've been a participant in the Revlon Expression Experiment. I've been trying out new products and styles to see what works best for me. It's been a hard month – travel, car troubles, life decisions – but Revlon has given me some chances to be a little bit bolder and try out some new things.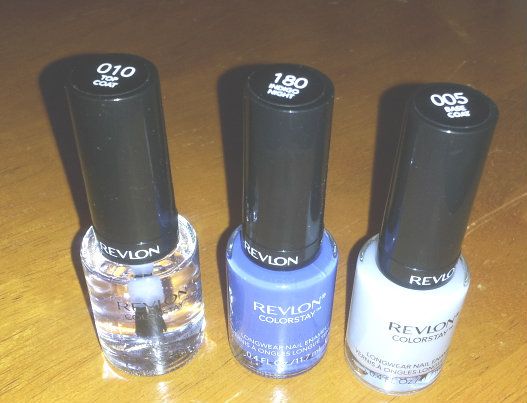 My big Expression experiment was with the Revlon Colorstay nail polish. I typically go in for a gel-polish European manicure (colored tips) every couple of weeks, but this time I had my nail tech at Nails By Tammi try out Revlon's ColorStay Nail Polish. It included a base coat, a gorgeous shade called Indigo Night, and a top coat. I'm not certain why it was called "Indigo," because it's actually a very vibrant blue. Still, I loved the color and was so glad Tammi was willing to break from her salon-quality nail polish to help me test out this stuff.
We started out with my nails as a blank canvas. I only deal with natural nails; acrylic is too difficult for me since I spend most of my job typing. I was mildly concerned because my thumbnail had already broken, but Tammi put a quick fix to that. Here's the before:
And here they are after. Tammi decided to add some nail art to add a bit of flair to the color. I've rarely had artwork on my nails, so this was definitely exciting!
I can't tell you how many compliments I got on these nails. Tammi said, however, that the polish dried almost too quickly for her. So, good for the home user, bad for the nail tech. I loved the glossy color; I was very surprised that it didn't come out as a matte finish, because it looked very plain in the bottle.
But onto the Colorstay part of it! If a nail polish says it's gonna last, I'm going to put it to the test.
Oh, look, it's one of the many packages I get in the mail every day. Who needs scissors?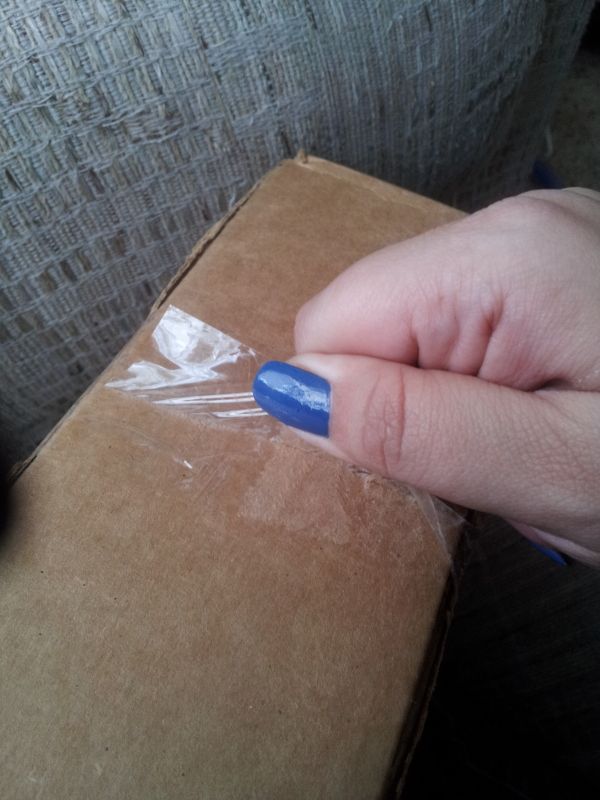 And it's time to do the dishes!
After about five days, I had two chipped nails, and both of them were broken. They were both easy to patch and the polish stayed on.
Sadly, though, the torn thumbnail could not sustain the massive amounts of glue I kept applying to it, And I had to take the clippers. Still, after a bit of shaping the nails still looked great, even though my gorgeous, long, natural nails were gone. This is how they looked when I came back to see Tammi two weeks later: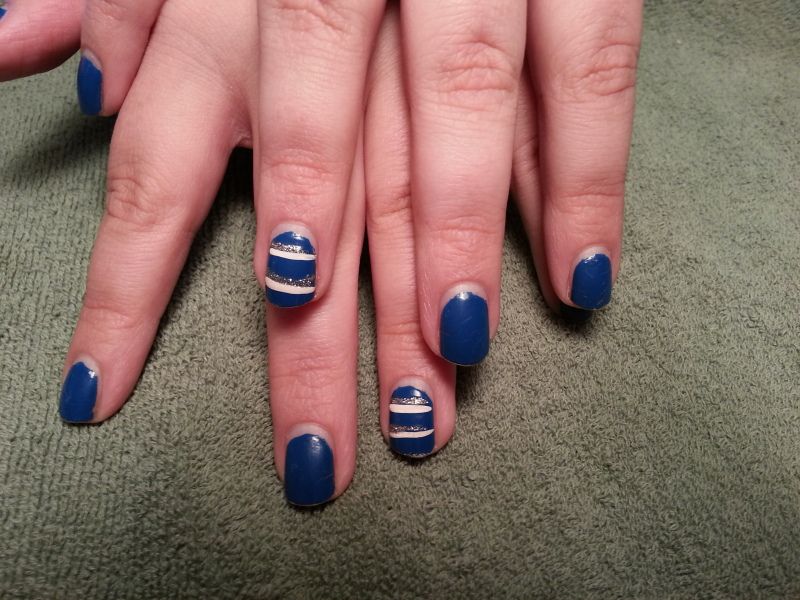 Tammi said another one of her clients came into the salon with some Colorstay polish, and that it stained her nails. I'm happy to report my nails were not stained. It just goes to show the importance of a good base coat.
I was very impressed with this polish; I've never had an "over-the-counter" polish last this long. I haven't even had salon-quality polish last this long unless it was gel polish. The nails were fun to look at, and it was fun to try and coordinate my wardrobe around them. Nail art isn't just for kids, ladies!
One thing I'm still reluctant to try is the lipstick. I'm usually nervous about any new shades of lipstick, and typically take my brush and blend a bunch of different lip colors and glosses until I get something I like. However, I did try out Revlon's eye shadow and here's the result: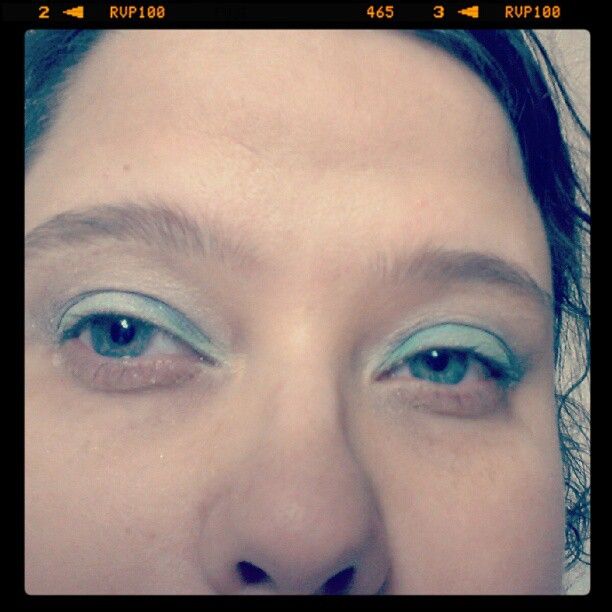 It's important to note that I added Mascara and a mineral foundation, but everything else is Revlon, including their eye primer and makeup primer.
You can join the Revlon Expression Experiment as well on Facebook. Challenge yourself to try out new looks and escape your comfort zone. I found this as a remarkable and therapeutic way to change my look and accomplish something different. Much like adding a new accent to your home or wearing a new outfit, changing the way you do your makeup can really make a difference inside and out.