This is a Sponsored post written by me on behalf of Tree Hut for SocialSpark. All opinions are 100% mine.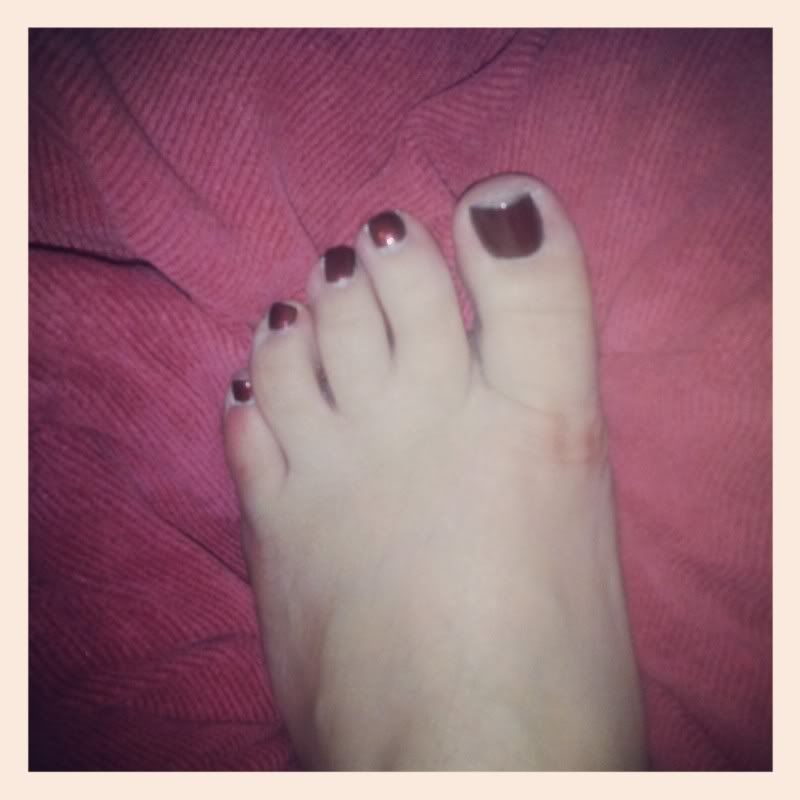 It's summer, and even though it is sweaty season, I still manage to have issues with my feet. For instance, my pedicurist has no idea why I have calluses on my little toes. (No, I'm not letting you see a photo of them! You just get to see the cute side!) Apparently this is some bizarre phenomenon that rarely occurs.
In addition, my mother has extremely dry feet and hands. In fact, at times her hands get so dry that it's extremely difficult to check her blood sugar! I often tell her to use good foot and hand products -every night-, wear comfy socks and gloves, and let her skin absorb the products as she sleeps.
Walmart is now selling Tree Hut Hand and Foot Care products. I have not yet tried them, but they claim to be "developed to keep hands and feet feeling smooth and healthy."
Let's check out the ingredients for both products.
Tree Hut foot cream: Certified Organic Shea Butter, which, from what I've read on the web on sites like National Geographic's Green Living section, has natural healing and anti-aging qualities by promoting elasticity. So it's more than something that just feels (and often smells) good. Other ingredients include argan oil (which I use on my hair several days a week and is extremely awesome), and Rose Hip oil.
Tree Hut hand cream also includes shea butter, along with aloe vera and peppermint oil. I frequently use peppermint products for my feet and they work wonders, so I'm sure they'd be great on dry hands too.
Both products have no DMDM, a preservative used in many cosmetic products to prevent spoilage. There is some data out there about allergic reactions to DMDM, and concerns have been raise about formaldehyde release. However, DMDM is still approved as a safe preservative; so it's up to your best judgement to determine if this ingredient concerns you.
It's also paraben free. If you've seen that everywhere and been curious about what that means, there's an excellent article in the Los Angeles times that gives a pretty good explanation of parabens, along with research that links parabens to various health risks. These claims are not supported by the FDA or even the European Commission's Scientific Committee on Consumer Products, so that is something to consider when determining if "paraben-free" is something important to you.
The foot cream is in a non-greasy formula, which absolutely boggles the mind, because I'm used to slathering my tootsies in something oily if I really want to be good to my feet.
Tree Hut also makes a foot scrub with natural sugar (an AMAZING exfoliant!), shea butter and peppermint oil.
All products are made in the USA and are not tested on animals. YAY!
I make my own foot scrub, but I am VERY interested in trying out the foot cream on my feet, especially since I've started walking (with my pedicurist – what a coincidence!) and that's going to give me even more calluses, possibly in weirder locations.
Meanwhile, here's a board I created on Polyvore.com that accurately describes my sense of style for summer. I'm getting very much into the natural look right now, trading in my red lipstick for lip gloss, my black eyeshadow for lighter colors, and seeking cute hands and feet with a bit of color added.
Tree Hut products can be found at Walmart stores nationwide. For more info, you can like Tree Hut on Facebook or follow Tree Hut on Twitter.