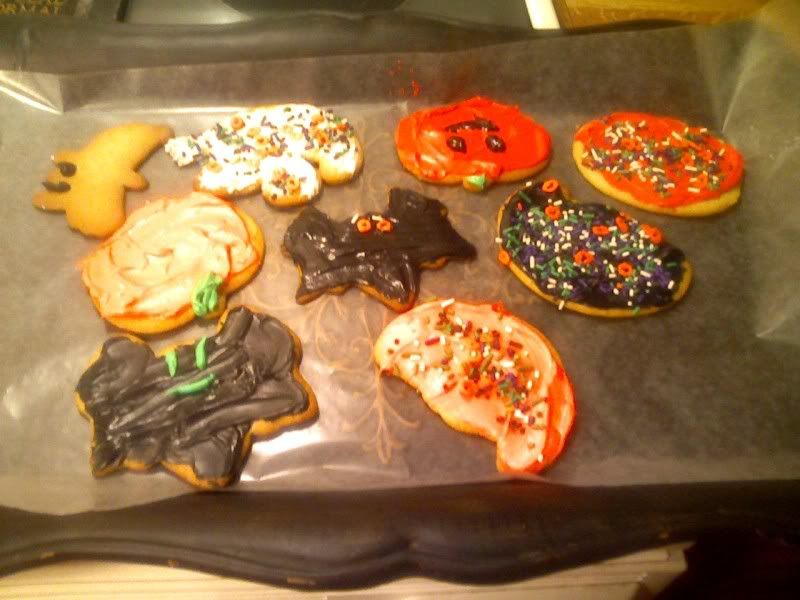 Last night was craft night – and my Tuesday night craftin' buddy Danielle and I slaved in the kitchen decorating Halloween cookies for our coworkers!
I bought all the goodies for the cookies, since Danielle provides dinner every week and I feel kind of like a freeloader not bringing anything.
I was all, "screw you, Fannie Farmer Cookbook" and bought the Great Value Sugar Cookie mix from Wal-Mart.
Look – look at that glorious tube.
Since we had no rolling pins, I tried to use a huge-ass vase to roll the dough. It did not work.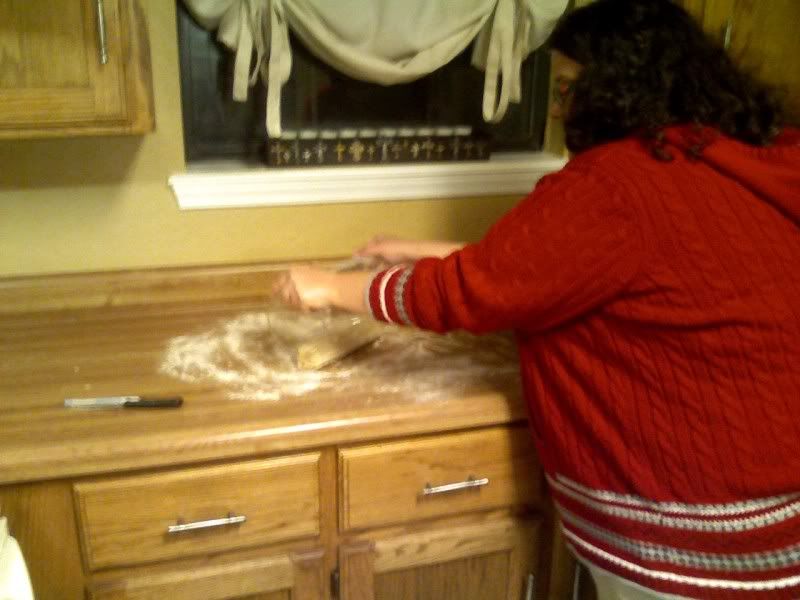 So we made the change to a smaller cup. worked just peachy.
We cut up the cookies…
Aaaaaaand we began the tedious process of frosting, which involved the mixing of vanilla cake frosting and food color and caused our hands to get so dirty that neither one of us took photos except for when I got this image of the finished product that is up there at the top anyway: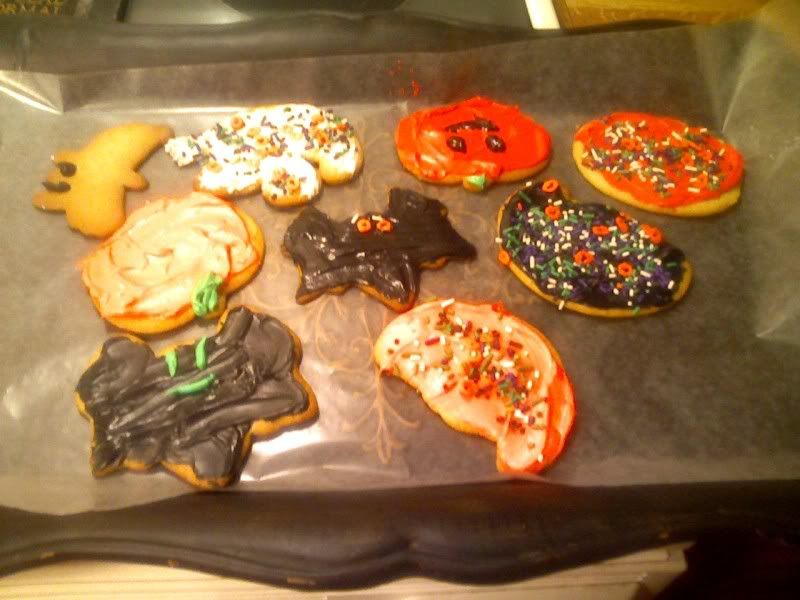 And then afterwards, Danielle's boyfriend, Sean, and I, put on some wings and posed for the camera.
I brought the cookies in to the coworkers, who totally love 'em even though they were so damned ugly. I don't know how in the hell Martha Stewart does it. Probably a pact with Satan.