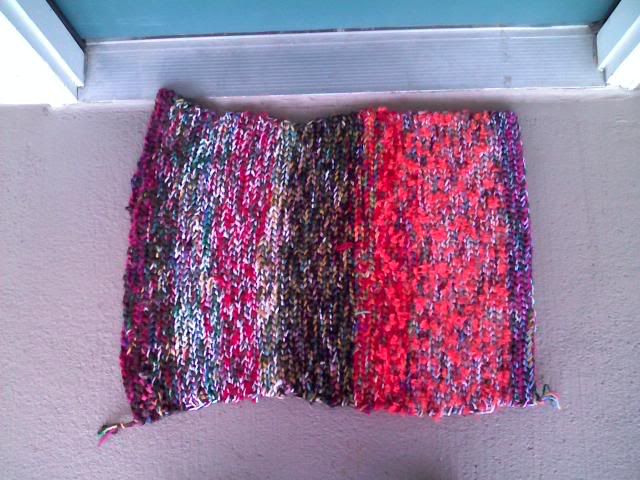 Here it is – the ugly-yet-functional welcome mat I made using my yarn stash and completed two nights ago. As you can see, it is a bit uneven at the beginning but it ends up looking nicely at the end.
This is now sitting in front of my apartment, greeting guests in a much more colorful way than any of my surrounding neighbors' welcome mats do. I used an insane amount of colors and textures in it, and I think it came out looking much better than I ever anticipated.
I am now working on a second one, which I am sure will completely rid of my stash. Then I'll have to start making real things again. And maybe working from patterns or something.
And it was totally easy, too!!! For the directions on how to make it, go here.