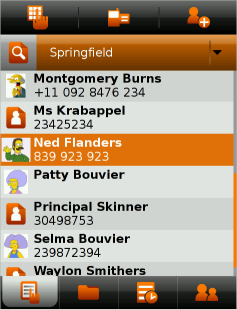 One of the most crucial things you must do is keep up with your contact list. You never know when you're going to text or dial the wrong person and freak someone out.
Story 1: Who dis?
As we all know, the Internet is the best place to find crazy conspiracy theories. Yesterday I read one about kids on welfare being microchipped. DUN DUN DUNNNNN! Someone online was very scared about this very clear and present danger that she thought was facing our impoverished youth today, that it's soooo weird to get your kid microchipped in case he is kidnapped – and that it's apparently happening with kids on welfare.
So immediately upon reading this, I sent a text to the number registered to a friend who works at the local Department of Human Services to see if this was really happening. My message read:
"Some moonbat is on the Internet saying kids on welfare are being microchipped. Have you heard about any of this?"
The response: "Who dis?" I responded with my name.
The response: "Do you know who I am?" I responded with my friend's name, and then said "Or is this someone else?"
"No, this is someone else," the person responded, and I went on with my question about microchipping children on government assistance still unanswered.
Story 2: Axe murderer
Then a friend left me a comment on my facebook page. It was my old friend Spilt Milk, whom I've known on the Internet for a number of years and with whom I've even chatted with on the phone a few times. Spilt Milk has known me for almost five years – and in the last three of those five years I've had a new phone number and have moved once.
Here was Spilt's comment:
I texted you, requesting your address so I could send you a post card. I got back a text asking "Who is this?"
I responded "Spilt Milk Axe murderer."
A few minutes later I got a call from your old number, a man wanted to know who I was and w…hy I wanted his address. I explained I was going to send [Bellesouth] a post card.
"Well we just got this number and you really freaked out my wife."
Take a chill pill dude.
Chill pill or not, poor Spilty's joke turned into a possible call to the local police department.
So, lesson from this is: When you get a new phone number, tell your friends. And if you get the message "Who's this," identify yourself before telling anyone you're an axe murderer.
The More You Know!