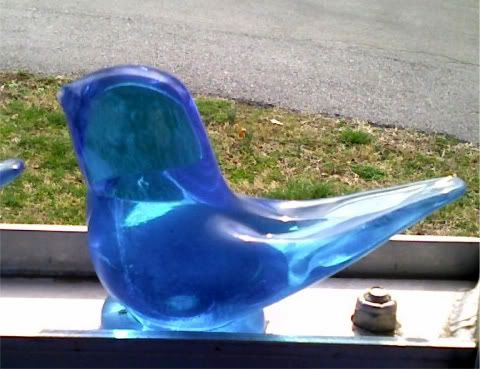 Those who have never been to northwest Arkansas don't really understand why I choose to live here. They assume it's a big, hillbillified, redneck-infested land in the outskirts of nowhere.
But there's something unique about the northwest part of the state. Anyone hailing from Arkansas will agree it really is like another state. Because it's the home of the world's largest retailer, people from all over the world visit and live here. India, China, The Marshall Islands, Puerto Rico, South America – just a few of the many places represented here.
This diversity has made this area unique in its culture and its identity.
But one of the best-kept secrets that shouldn't be kept it all is that northwest Arkansas is home to a number of artists. It all started when a bunch of hippies decided to make several of the woodland areas their home – and live off the land, and each other.
One of those unique places is Terra Studios, an arts center, sculpture garden, pottery place and glass-art studio in Durham, Arkansas – Just out of Fayetteville.
Terra Studios is not fancy, it's not posh, it's not lavish – it's just quirky and funky and artsy and it's one of the many aspects of this area that explains what it's like to live and love it here.
Terra Studios is where the Bluebird of Happiness was created. The Bluebird is a simple glass-blown chotchkie – but it's hand-made, and no two look exactly alike. It's a popular gift here in Arkansas and was originated here.
Here's a gazebo constructed using Bluebirds of Happiness, right outside Terra Studios: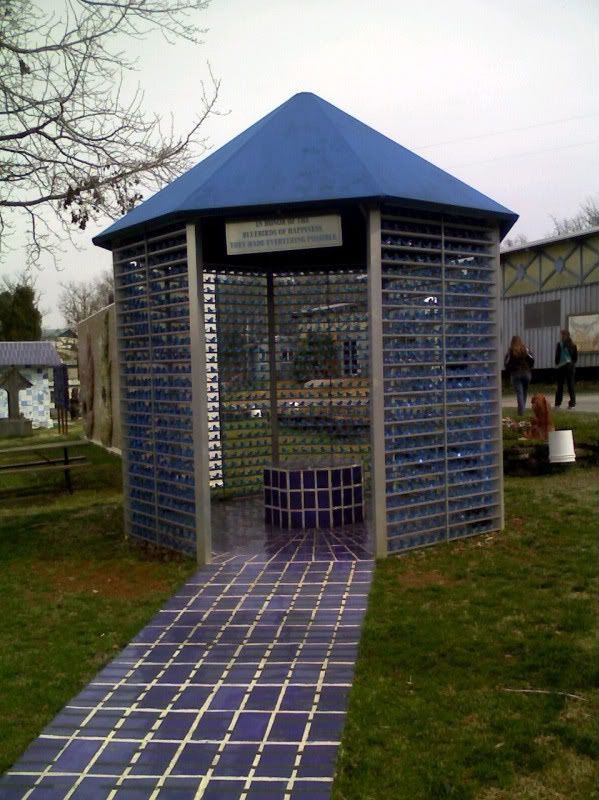 Sadly, when I went with two good friends to Terrra Studios on Friday, the glass-blowing demonstrations were put on hold, because Terra was working on a new glass furnace. I hope to go back soon to see it once it's up and running.
As you can see, the Bluebirds are busy.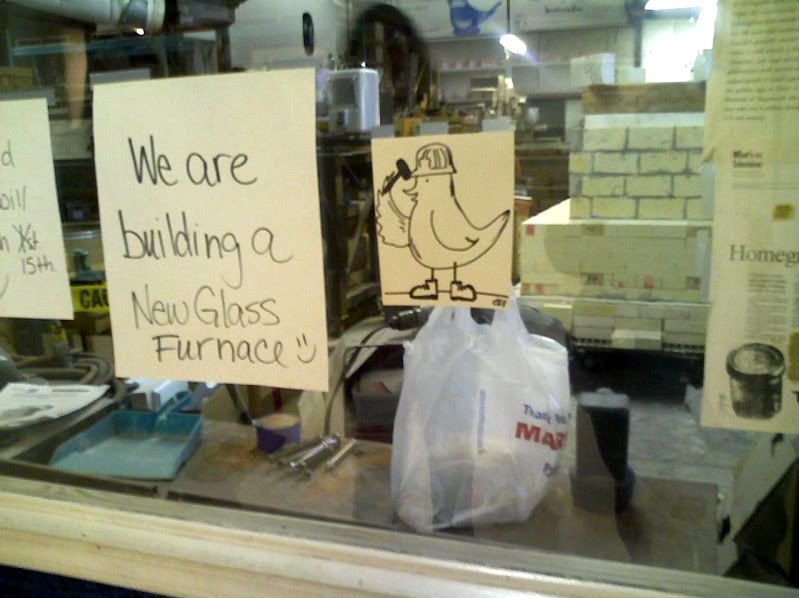 In Terra Studios is a really neat coffee shop featuring locally-catered goods, as well as a gift store that sells nothing but the works of local artists. Here's a display of gift cards.
You were once able to walk up that very ornate staircase, but no longer.
Here are some more of the works they sell:
This is the restroom at the coffee shop. I want these guys to decorate my home! And maybe add a paper-towel dispenser.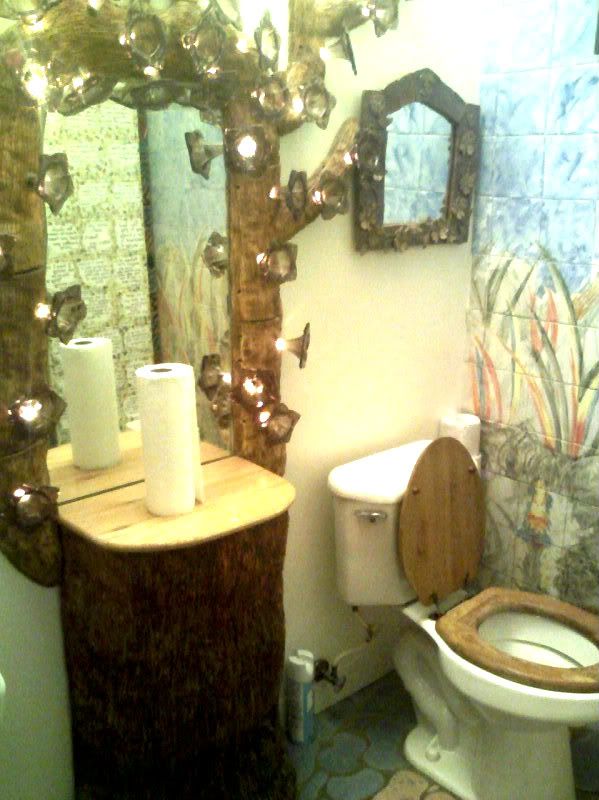 One of the bathroom walls is covered in tiles that have nice, inspiring quotes from great thinkers.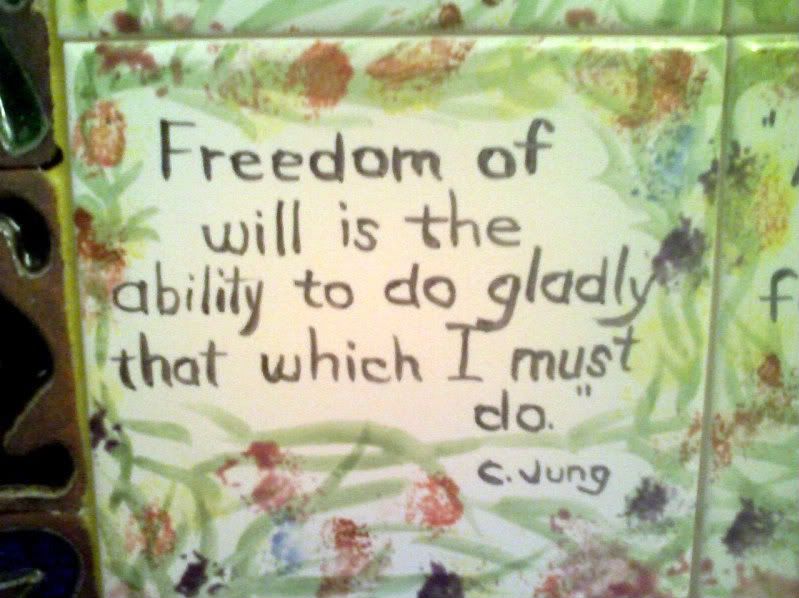 Terra Studios also has a pottery studio and sculpture shop. Check out this interesting bird. What is it? A Phoenix? A Griffin? Something else? Anyone here schooled in Magical Creatures?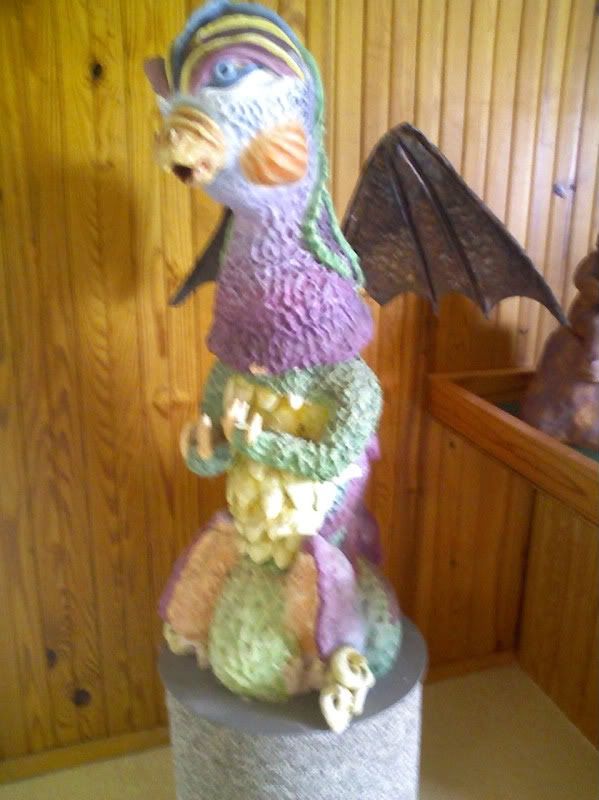 Terra Studios also has a GIGANTIC sculpture garden outside, filled with little Trolls (called the "Terrans"), and other creatures. It's just a fun place and anyone who has a little imagination and wonder in their hearts is certain to love it.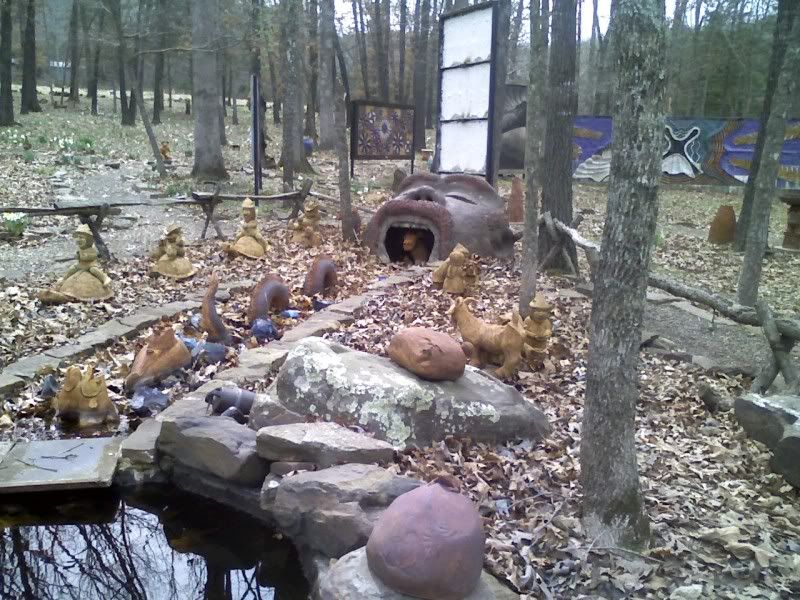 In 2003, a labyrinth was constructed by a local artist.
Terra Studios is just a nice, peaceful place – and it really is unlike anything I've seen before. It's a part of this area that brings creative minds and energy and momentum that make northwest Arkansas such a nice place to live.