This is a Sponsored post written by me on behalf of The Clorox Company for SocialSpark. All opinions are 100% mine.
Clorox wants YOU to stay at home on your vacation! 20 winners will win $500 to do so in Dollar General's It Pays to Vacation at Home Sweepstakes!
You can also win one of 100 $25 gift cards to Dollar General®!
Entry is simple. Just visit the It Pays to Vacation at Home link, click the link to the contest, enter your info. You can then play their "Wipe to Win!" game to Instantly win a $10 Dollar General® Gift Card!
It's a very short game in which you use your mouse to grab a Clorox® Disinfecting Wipe and drag it over to an appliance. Either you'll win instantly, or you'll get a "Sorry!" message. You can enter every day through June 24, 2012. I played today, and sadly I didn't get an instant win.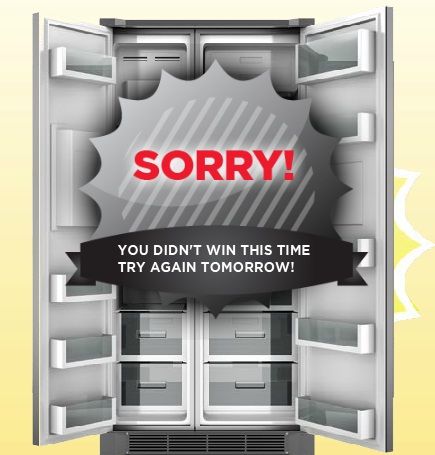 But fear not! I can come back tomorrow and every day through June 24 for more chances to win!!!
Don't forget you can get all your favorite Clorox® products at Dollar General. Whether it be classic Clorox® Bleach, Color-Safe Clorox® 2, the varieties of Clorox® Disinfecting wipes, or the easy-to-use Clorox® toilet cleaner with bleach, Dollar General has these available – sometimes at a substantial fraction of the prices at other grocery stores!
I love Dollar General®! For being such a small store, it has SO many bargains. I also love it because the items are usually priced at a flat dollar amount. What's up with everything being something.99 anyway?
Thankfully, the grand prize doesn't require you to spend your staycation at home cleaning but will give you and your family enough to enjoy some great sites near your home! So enter to win today and every day through June 24, and good luck!