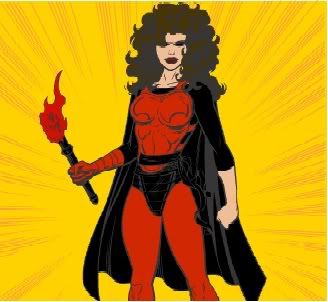 So things seem to be moving in the "Bellesouth: Freelance Awesome" network. I joined LinkedIn, got a couple of references, and am reconnecting with lots of people from my past with whom I actually want to stay connected. But to say it isn't still hard to get the word out is an understatement.
I've been reading up on branding, looking for presentations that might say a bit more than "Yeah, a lot of people use Twitter" or "Youtube is a great way to connect to people." Of COURSE social media is a great way to connect to people. The key is convincing people that you are the go-to gal for facilitating those connections while they make phone calls, check their emails and read up on their news. It's an endless sea of communication and sometimes for a seasoned blogger/writer/pet-mom like me it can get a bit frustrating.
I've also been checking out web hosting news to decide if it's actually time to go ahead and buy a domain name. There are a lot of Bellesouth domains that have already been purchased by a Large Telecommunications Company I will Call Eyyy Tea and Tea. Those jerkfaces. I thought of Bellesouth back in '99! When the Internet was still in Pull-ups!
I've also noticed a lot of my former colleagues in the journalism industry are also now communications and marketing gurus. Here are some great things to remember about the X-Journalists (imagine I can draw really awesome Stan-Lee comic book superheroes right now and don't have to create one online):
– We are not afraid to talk to people. Even if they may yell at us.
– We know how to use Google and also know what Snopes.com is.
– We can tell when someone is just ranting from a Wikipedia story.
– No one has treated us worse than we've been treated by someone, inevitably, during our career in journalism.
– We are proficient in the English language. Well, most of us, anyway.
– We know about government. We also know what the government can give us according to the Freedom of Information Act.
– We have lots and lots and lots and lots of pens somewhere in the car.
– We don't mind when you "accidentally" curse in front of us. We know you couldn't do it during that board meeting, but we won't tell anyone if you do so now.
Now, if these aren't reasons to outsource us for all your communication/writing/editing/awesome-ing needs, I don't know what is.